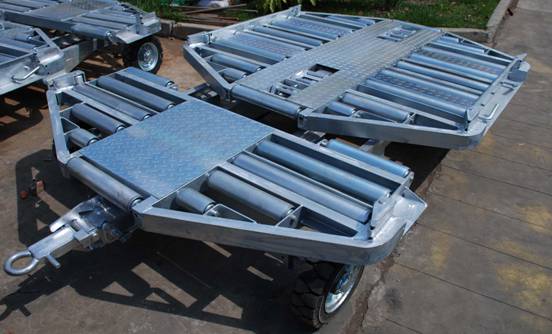 The LD3 / AKE trailers are manufactured to conform with the following standards. Australian Work Place Health and Safety
International Air Transport Association
Australian and New Zealand steel structure code
Australian National Standard for Plant NOHSC: 1010
| | |
| --- | --- |
| Length overall including tow bar | 3339mm |
| Length of deck | 2826mm |
| Width | 1860mm |
| Width between end side guides | 1660mm |
| Height to top roller | 510 mm |
| Towing speed | 24 km/hr |
| Turning radius 4 trailers in line | 6 m |
| Total Weight | 600kg |
| Finish | Galvanizing |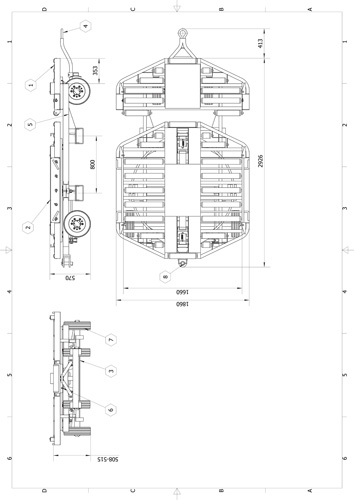 Painted safety yellow
Walk ways, tow bar, tow hitch, container stops, container stop handles, NO STEP between each roller.
Painted red
Hand brake handle
The AKE trailers have been manufacture to carry only the LD3-AKE containers with a base dimension of 1562mm x 1534mm.
The container dolly incorporates a center turntable bed to allow loading / unloading from either side / end of the dolly.
Running gear on the trailer is a knuckle steering at the front and a fixed axle at the rear, giving a maximum allowable container weight of 2000KG and a maximum speed of 24 KM per hour.
Hand levers for the container stops and bed rotation are situated on both sides of the bed to allow operation from both sides.
These units have been manufactured to highest quality for many years of use with very little maintenance.
The Hydeng GSE LD3 trailer is designed to accommodate the loading/unloading of the following containers:
LD3, AKH ULD


Tow Bar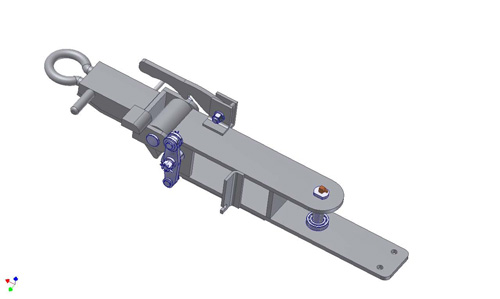 | | Description | Part No |
| --- | --- | --- |
| 1. | Welding Frame | HYDLD3TB Item 1 |
| 2. | Attachment ring | HYDLD3TB Item 2 |
| 3. | Brake line puller | HYDLD3TB Item 3 |
| 4. | Turing pin | HYDLD3TB Item 4 |
| 5. | Tow bar up position holder | HYDLD3TB Item 5 |
| 6. | Prop up pin | HYDLD3TB Item 6 |
| 7. | Spring | HYDLD3TB Item 7 |
| 8. | M20 x 80 bolt | HYDLD3TB Item 8 |
| 9. | M20 nut | HYDLD3TB Item 9 |
| 10. | M10 x 30 bolt | HYDLD3TB Item 10 |
| 11. | M12 x 45 bolt | HYDLD3TB Item 11 |
| 12. | M12 nut | HYDLD3TB Item 12 |
| 13. | M12 washer | HYDLD3TB Item 13 |
| 14. | 25 x 140 pin | HYDLD3TB Item 14 |
| 15. | 4 x 40 split pin | HYDLD3TB Item 15 |
| 16. | M24 washer | HYDLD3TB Item 16 |
| 18. | M12 nut | HYDLD3TB Item 18 |
| 19. | 3.2 x 22 split pin | HYDLD3TB Item 19 |
Tow Hitch


| | Description | Part No |
| --- | --- | --- |
| 1. | Tow hitch housing | HYDLD3TH Item 1 |
| 2. | Tow hitch pin | HYDLD3TH Item 2 |
| 3. | Complete weld on tow hitch | HYDLD3TH – Complete |
Wheel, Rim , Axle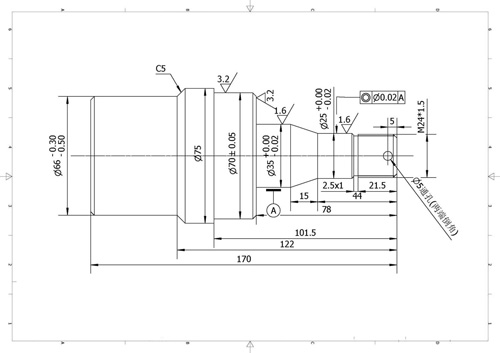 Description
Part No
1.
Axle nut
LD3W Item 1
2.
Solid rubber, 15x4 1/2-8
( Dia.376mm, Width 112mm )
LD3W Item 2
3.
Axle
LD3W Item 3
4.
Outer bearing
LD3W Item 4
5.
Axle nut split pin
LD3W Item 5
6.
Inner bearing
LD3W Item 6
7-9.
Rime bolts
LD3W Item 7-8-9
10-12.
LD3W Item 10-11-12
13.
Wheel rim
LD3W Item 13
14.
Dust cover bolts
LD3W Item 14
15.
Dust cover
LD3W Item 15
Complete bearing kit
LD3W Complete bearing kit
Wheel hub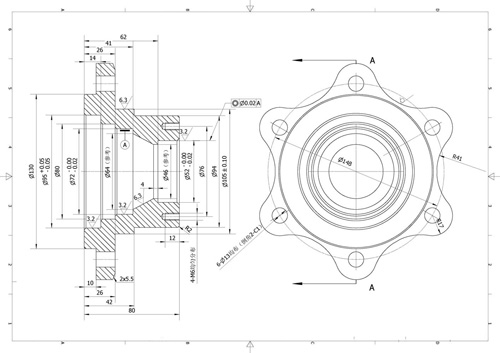 | | Description | Part No |
| --- | --- | --- |
| 1. | Wheel hub | LD3 HUB |
Steering Assembly
| Description | Part No |
| --- | --- |
| Tie rods | LD3S tie rods |
| Steering rods | LD3S Steering rods |
| Axle mount bearing | LD3S Axle mount bearing |
| Axle mount spacer | LD3S Axle mount spacer |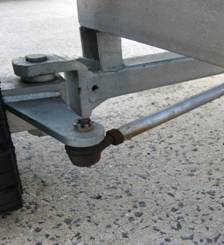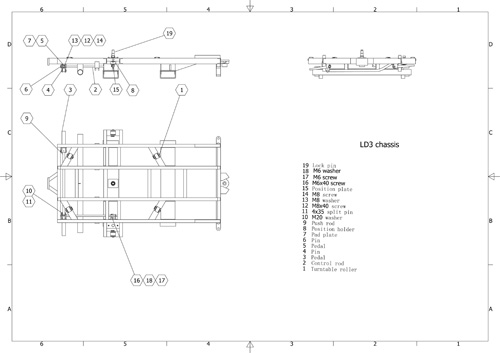 Chassis
| | Description | Part No |
| --- | --- | --- |
| 1. | Turntable roller | LD3T roller |
| 2-4-5-6-7-10-11 | Turntable release assembly | LD3T TRA |
| 9. | Foot peddle rod | LD3T Foot peddle rod |
| 8-15-19. | Turntable pin assembly | LD3T Pin assembly |

Spare parts other
Description
Part No
Brake cable
LD3 Brake cable
Roller: 76mm x 3.5mm
(short, Medium, large)
LD3 Roller
Bed side rollers
LD3 Side rollers
Container stop handles
LD3 CSH
Container stops
LD3 CS