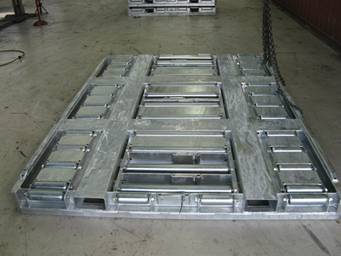 The slave pallets are manufactured to conform with the following standards. Australian Work Place Health and Safety
International Air Transport Association
Australian and New Zealand steel structure code
Australian National Standard for Plant NOHSC: 1010
Independent structural engineering certificate
| | |
| --- | --- |
| Length | 3370mm |
| Width | 2470mm |
| Height | 175mm |
| Total Weight | 200kg |
| Rated to carry | 7000kg without structural deflection. |
| Finish | Galvanizing |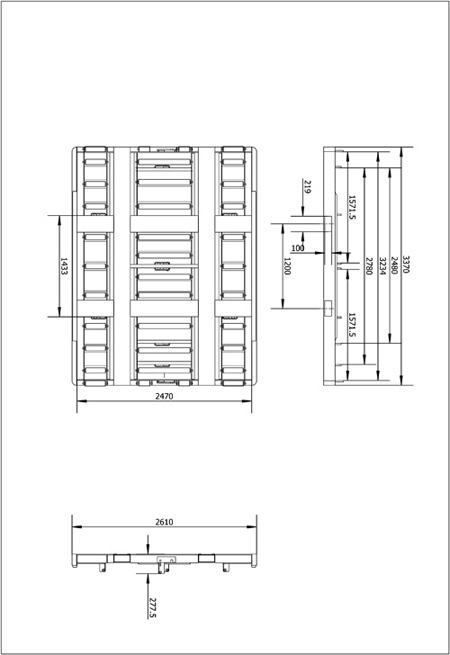 Painted safety yellow
Walk ways, container stops, NO STEP between each roller
This configuration can handle the transport the following unit loading devices.
AAA, AAK, ABB, AKE, AEV AAP, DFQ, AEP, DLF, AA2, P1P, PAG, PAP, PAJ, P1G, P6P, PMC, AAU
Part 1 : Width sides steel: Angle steel 125mm x 80mm x 12mm
Part 2: Steel for roller support: Angle steel 63mm x 40mm x 6mm
Part 3: Length siders steel: 16# Channel steel 160mm x 75mm x 8mm
Part4: Middle RHS steel: It is bended from steel plate of 6mm
Part5: Stopper: 20mm thickness steel plate
Re: Rollers OD 76mm.
The slave pallets can be manufactured to carry any ULD. Please contact us with your requirements and we will design a loading configuration to meet your needs.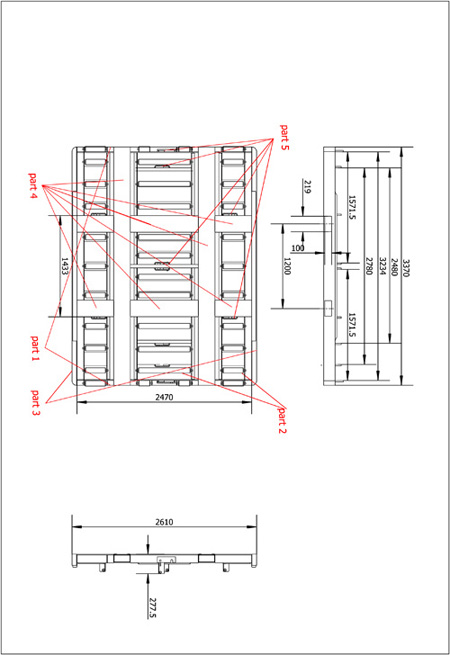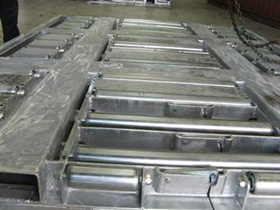 | Description | Part No |
| --- | --- |
| Roller Long | HYDSPL roller |
| Roller Short | HYDSPS roller |
| Container stops | HYDSP CS |